Pick and place packaging line for complex packaging tasks
VARO's pick and place packaging solution is a fully automized packaging system, which carries out complex sorting and packaging tasks. The system can pick, mix and pack up to 5 different products from the same production line, using a high speed scanning system. It can also handle different types and shapes of trays and cartons, including glue and tape-free packaging.
This makes it possible to meet the increasing retail demand for full flexibility in the mixing and packaging of products.
High speed packaging
The VARO pick and place packaging line can sort and pack up to 400 units / min. depending on product and packaging patterns. This makes it a highly efficient packaging system for large volume production facilities.
The pick and place packaging line is modular build, which means that the number of packaging robots, assembly lines and lanes can vary. Also functions like labelling, metal detection, quality control with machine vision (read more at Trivision.dk) and palletizing can be added - leaving you with a complete VARO production line.
Modular packaging solution
The VARO pick and place packaging solution is a modular build standard unit. This makes it possible to adapt the solution to your specific product and packaging needs: you can choose how many robots, conveyor lines and lanes you need in your set-up. The unit handles a number of different packaging patterns and can quickly change from one to another. This makes for a highly flexible and strong packaging solution.
See the video about our pick and place packaging solution and feel free to contact us for more information.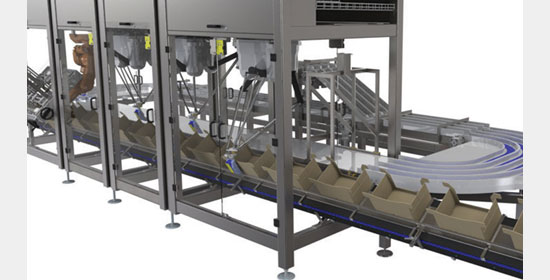 Flexpicker. Flexible and efficient packaging with up to 400 units per min. (depending on product)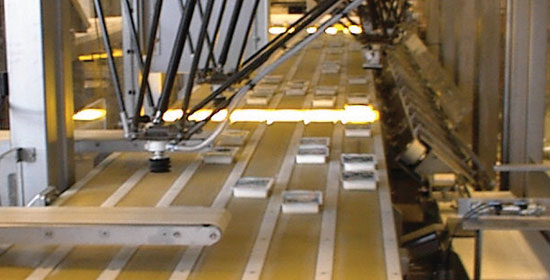 Flexible number of lanes Depending on product size.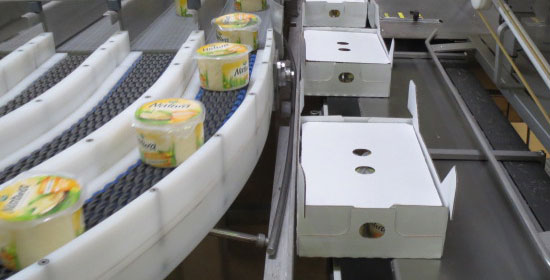 The Flexpicker: mixing and packaging. Optional: glue and tape free boxes.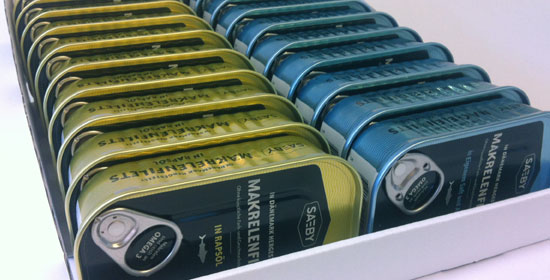 Meeting the flexible packaging demands of the future. The flexpicker works with a number of different product mixes, packaging patterns and types of boxes.
High speed packaging - up to 400 units / min.
Pick, mix and pack up to 5 different products
Modular built solution - adapted to your production needs
Quick change between packaging patterns
Can handle glue and tape-free packaging
Material: Stainless steel & glass blasted surfaces
Elements: ABB standard robots, Conveyor line, lanes
Product detection: Sick IVP 3D
Mix: Up to 5 different products
Product weight: max. 8 kg
Product size: depends on other specifications
Folding box erector
Tray erector
Metal detector
Vision detection
Lid / cover attachment
Labelling
Printing
Palletizing
Wrapping