VARO customer references
The relationship with our customers
At VARO, we strive for long-term relationships with our customers by building common knowledge based on partnership. A partnership based on openness and honesty. We believe that both you as a customer and we as a supplier achieve the greatest success when we are good at working together with respect for each of our specialties.
Respect for our customers' projects
Here you can read references and what some of our customers say about us, our knowledge, our machines and the collaboration. At VARO, we do not believe in "namedropping", and we highly respect our customers' projects, confidentiality requirements and wishes.
Therefore, you will only experience a small selection of our customers here.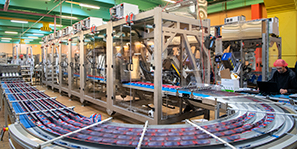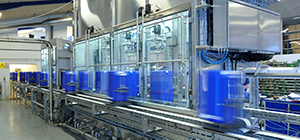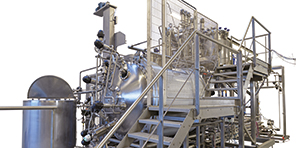 High Speed packing plant for complex sorting and packing tasks
In collaboration with 5 ABB robots, VARO's packaging plant handles more than 350,000 canned mackerel at Sæby Fiskeindustri every day.
High demands to the filling process
Novozymes had high hygiene and precision requirements for their new filling plant. VARO was the only supplier of filling systems that could live up to these requirements.
Efficient and gentle cooking of fruits
With the help of VARO's HPT plant, Confiture de l'Ardennaise has won a "Superior Taste" Award for their product.