Aseptic Food Processing System
Aseptic cooker for products with high standards
VARO's processing equipment is also available in an aseptic version. The aseptic food processing system pasteurizes the product after finished cooking and mixing in order to increase the natural product durability – also for less sugary foods like baby food or fruit for the dairy and baking industry. The sterilization process eliminates the need for artificial additives in your product, and helps you to meet the growing clean label demands of your customers.
The aseptic food processing system meets the highest hygienic standards. Besides its hygienic design, it has an integrated SIP (Sterilization In Place) function and an efficient CIP (Cleaning In Place) system.
Advantages of the aseptic cooker:
Hygienic set-up: SIP and CIP
Increases natural product durability: minimises the use of additives
High product quality: natural flavours, structure and colour
Gentle mixing: product structure is maintained (whole berries etc.)
Flexible and traceable production: batch production
Various options can be added to the system, such as raw material loader or filling system leaving you with a complete VARO production line.
For further details, please see full description of the sanitary food processing system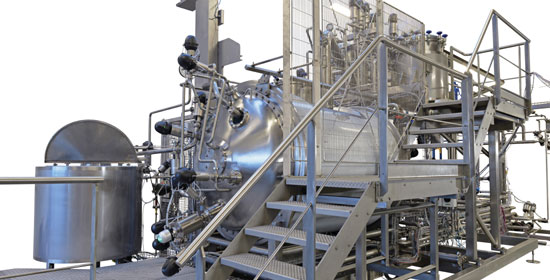 Aseptic processing system. For aseptic food production, which optimises natural product durability – also of less sugary foods.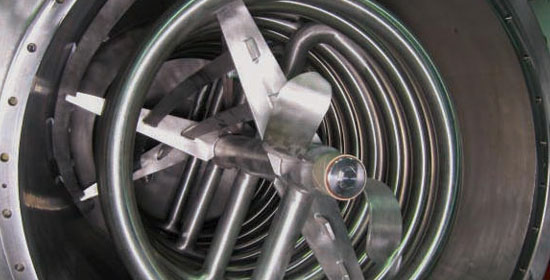 Unique coil. Gentle mixing of fodds. Maintains natural product structure. PEEK-skrapers prevents burn-on.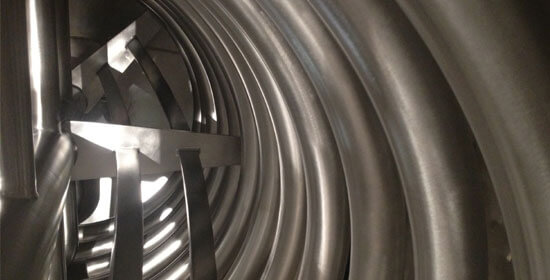 Heating and cooling coil. Creates an efficient and gentle cooking and cooling process.