Customized Machinery for the Unique Challenges
VARO has developed and supplied customized machinery for more than 80 years. Every industry has its unique production challenges, and we have designed solutions for a wide variety of product types and production processes.
Within the non-food industry our primary focus has been on:
Electronics industry: assembly and packaging lines, automatic cutting of circuit boards etc.
Machine industry: assembling lines for pumps, thermostats etc.
Plastic industry: plastic film handling, packaging lines etc.
Our core competencies are within the areas of robotic handling and automation.
Contact us and learn more about our experience within your specific industrial field.
Assembly lines for the machinery industry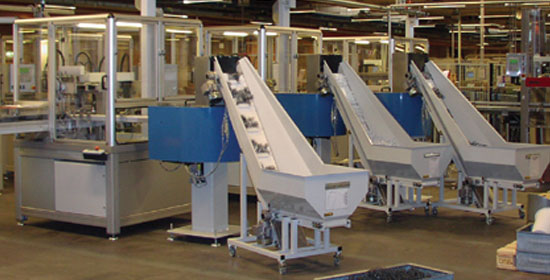 Assembly lines for the machinery industry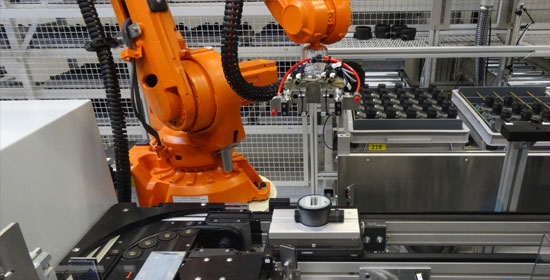 Assembly and packaging lines for the electronic industry