Multipacker: a Small, Flexible Packaging Unit
VARO's multipacker automatically erects, packs and closes boxes. It can handle a number of different packaging patterns and types of boxes.
The multipacker is developed for a production environment with varying packaging needs. The unit is mobile and can be moved to whichever part of the production line that needs an extra hand that day. This minimises the need for monotonous, manual packaging – and the costs that follows.
Advantages of the multipacker:
Flexible packaging: types of boxes and packaging patterns
Mobile unit: can be moved around in your production
Automation of workflow: minimises monotonous manual Labour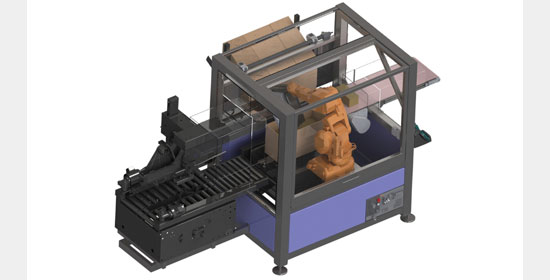 Multipacker. Folds and packs boxes in one, mobile unit.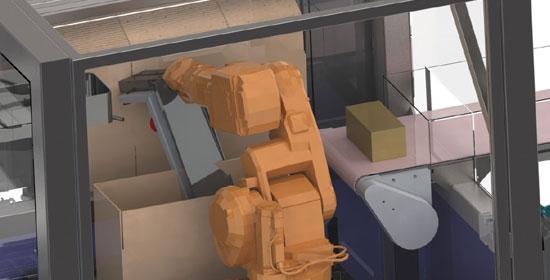 Robot unit folds plano sheets to boxes, packs and closes them. Possible to use several packaging patterns and types of boxes.